After Being Voted No. 1 in NFL
Cam Newton says another quarterback is better after being voted No. 1 in NFL Every summer, the NFL Network releases its list of the top-100 players in the NFL, and every summer, a bunch of players complain about where they're ranked. For the most part, players complain because they feel like they're ranked too low. Not Cam Newton, though. The Panthers quarterback, who was voted the No. 1 player in the league, actually said that he thought his ranking was too high.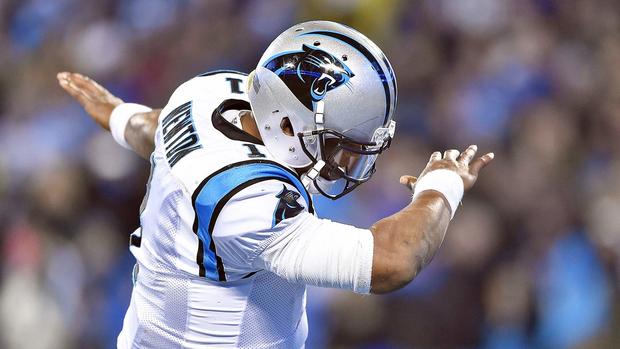 According to Newton, there should've been at least two players ranked ahead of him, including one quarterback. "[Tom] Brady or J.J. [Watt]," Newton told NFL.com recently when asked who should've been ranked No. 1. Those two players didn't finish too far from the top spot. Brady came in at No. 2 on the top-100 list, while Watt came in at No. 3. The list is actually voted on by NFL players, which means Newton really impressed his peers when he led the Panthers to a 15-1 season and an appearance in Super Bowl 50. Newton would've added a few other names besides Watt and Brady ahead of himself. "Even [Antonio Brown]," Newton said. "You know Julio [Jones] is special. Luke [Kuechly] is Luke. I think that's what makes football so cool is just that it may not be a unanimous number one ever because you go in different regions, certain people may feel a certain type of way and I'm cool with that." Although Newton wouldn't have put himself at No. 1, he was flattered by the vote. "Well, you know it's an unbelievable accolade in itself, getting your peers' respect," Newton said. "With me having so much respect and me being so much of a fan of so many guys in this league, for them to vote me number one, it means a lot." The 2015 NFL MVP made one of the biggest jumps on this year's list. Going into 2015, Newton wasn't even ranked in the top 50, coming in at No. 73. Unfortunately, the bad thing about being No. 1 is that there's no more going up -- you can only go down.