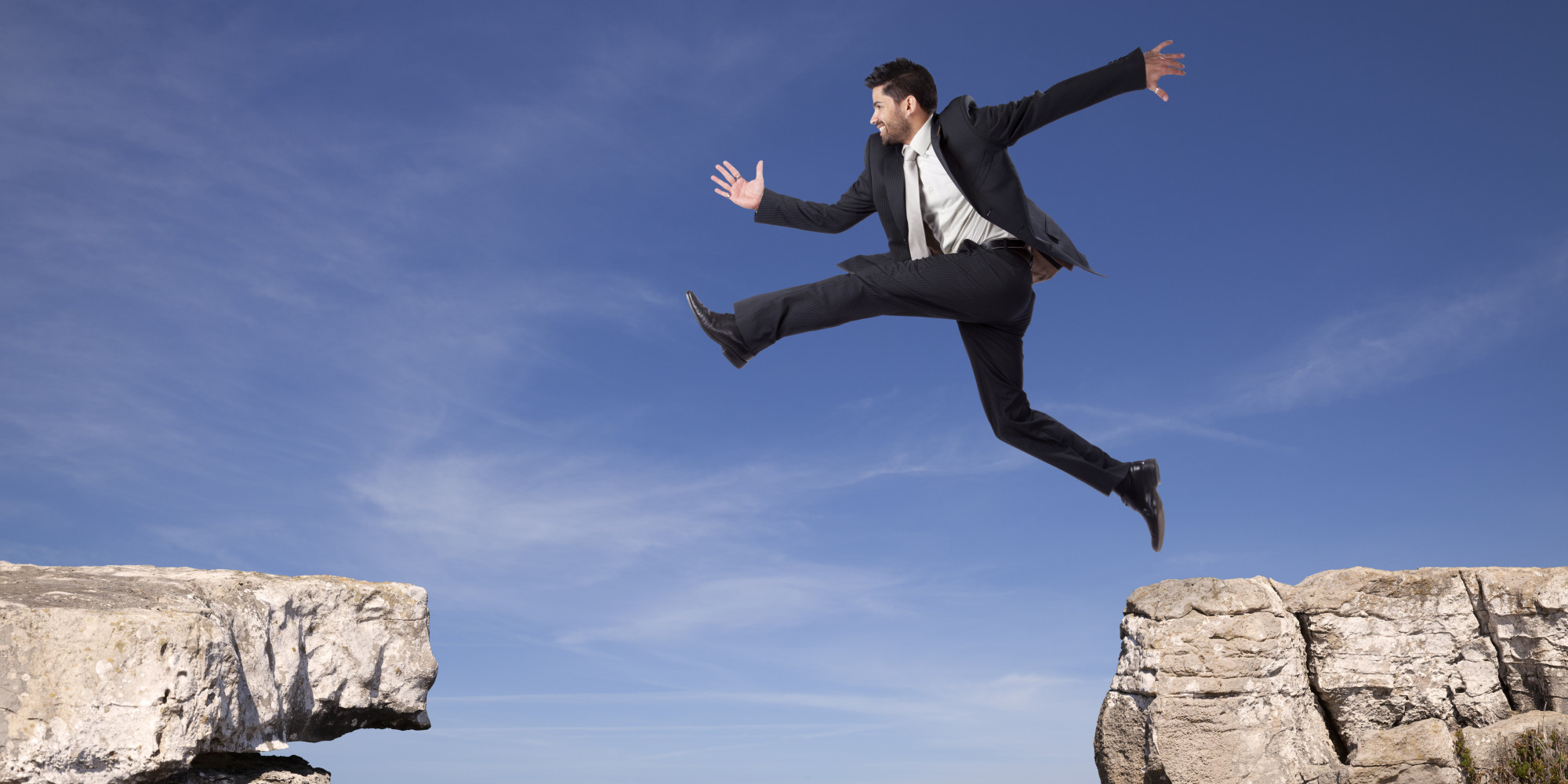 BIG ACTION

A Business Growth Mantra: Take Big Actions; Make Little Mistakes
"My life expectancy is 24 years. My money expectancy is about 15 years." This is the opening line a new retiree makes to a financial advisor. The discussion, and a number of other financial dialogues between consumers and advisors, is showcased in this series of videos designed to encourage people to take action on their financial goals.
This past summer in Chicago, people were offered people free taxi cab rides with an advisor during which they could essentially lay out their financial concerns while being driven to their requested destination. These video vignettes remind me of the popular Discovery Channel program "Cash Cab," but in this case the test is financial honesty and the reward is useful financial advice.
Take Action
The challenge is not so much finding good advice; it's acting on the advice given. Think about the individual who said he has a longer life expectancy than money expectancy. If he had taken that cab ride 10, 15 or 20 years ago, would there be a better match up today with his money and life expectancy? I'm guessing that "back when," whether the advisor recommended he invest in 60 percent equities and 40 percent fixed securities, or vice versa, the resulting difference wouldn't be all that big of an issue. As long as the individual had actually saved the recommended amount of money, his portfolio would be in far better shape than it is today.
I refer to this as the financial law of "little mistake, big mistake." A person should consider which financial strategies entail the potential for a little mistake and which have the risk of being a big mistake.
Examples:
1. An advisor suggests that a parent buy a particular life insurance policy. It turns out that the suggested policy is more expensive than another product released a few months later. I suppose purchasing the policy qualifies as a little mistake. However, had the parent decided to wait to buy life insurance coverage at a later date—and in the meantime becomes uninsurable or passes away —now that's a big mistake.
2. An individual has money available to invest in equities. She uses dollar cost averaging to spread her entry into the market over 12 monthly installments. If it turns out the stock market had huge growth during those months, it could be argued she made a mistake. Why? She would have received a higher return on her investment had she participated in the stock market all at once. In the scheme of things, however, that's a minor error. In comparison, not investing at all during those months would be a bigger mistake.
Taking Action in Business You might contend that the "little mistake, big mistake" approach won't work in the context of growing one's business. The very nature of growing a business involves taking risks. I would counter that yes, business involves taking risks, but it also involves minimizing mistakes. When a successful business owner assesses a business growth opportunity, there is a natural balancing of the investment risk and the reward potential. For example, when an entrepreneur considers which expenses in a project will be variable and which will be fixed, that entrepreneur is in effect asking, "How can I limit my downside exposure; if it doesn't pan out, can I limit this venture to being a little mistake by making some costs variable instead of fixed?"
Similar assessments go into the process of deciding whether to grow a business organically or through acquisitions. There are pluses and minuses to all these decisions. The trick to the decision-making process, however, is to keep the mistakes little, and the growth big.
Learning From the Pros
I'm excited that later this month I'll be speaking at the Inc. 5000 Conference. More than 1,500 small business leaders and entrepreneurs from across the country will attend this meeting; I'm looking forward to once again hearing about what's working and what's not for this market. I've interacted with Inc. 5000 qualifiers in the past, and have witnessed their penchant for taking action. Many of them believe they're not doing a good job of growing their business unless they at least occasionally make a mistake or two. The common thread for why they succeed is that they take action over caution, and they do it in a calculated and thoughtful manner. Simply stated, they don't avoid mistakes; they avoid unwarranted mistakes. That's why they are among the fastest growing companies in the country. And that's why, as part of taking action, they make sure their business assets will not fall short of their business life expectancy.
Maybe on your next taxi ride you'll have the good fortune to get some free advice from one of these Inc. 5000 business leaders. Advice is comparatively cheap. The payoff comes from acting on that advice.