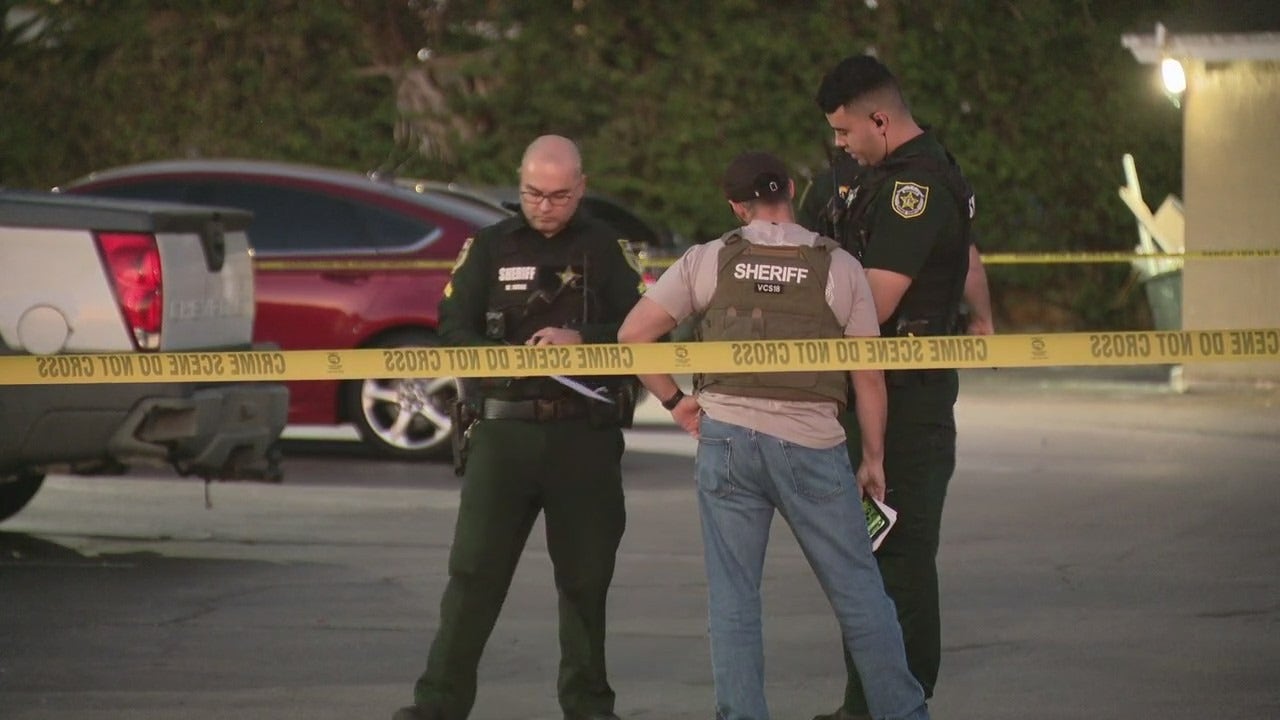 ORANGE COUNTY, Fla. – A child was taken to Arnold Palmer Hospital for Children after being shot at an Orange County apartment complex, according to Orange County Fire Rescue.
Orange County sheriff's deputies responded to the Hidden Creek Villas just before 5:30 p.m. on Tuesday after it was reported that a 3-year-old had been shot. A FOX 35 News crew observed that a section of Rivertree Circle was blocked off with crime scene tape.  
Witnesses who know the family said the child is a girl. The sheriff's office said she was in a car seat inside a vehicle when the gunfire broke out. One witness, Vanessa Cruz, described the incident as a drive-by.
"They were in the car, they shot, and then they drove off. You could hear the screeching of the tires, and they drove right past our apartment," said Cruz, who has a child of her own. "It's scary. I was just thinking, 'What if one of the bullets hit or came to the window? The windows are all right here, so it could be a possible chance. A bullet doesn't have a name."
Cruz said she saw the little girl with what looked like a gunshot wound near her shoulder area.  "I'm just like, 'Imagine if that was me, outside with my child.' There's a bunch of kids that come to this building just to play outside after school, so it could've been anybody's kid," said Cruz.
Cruz said crime is common in the area, and that she hopes to move out soon. "There's always stuff in this area going on in the apartments around here. Either shootings or killings or robberies, it's always something."
The sheriff's office has not yet provided any description of a suspect or said whether it has narrowed down who may be responsible. The child's injuries were not life-threatening, and they expect her to be okay.