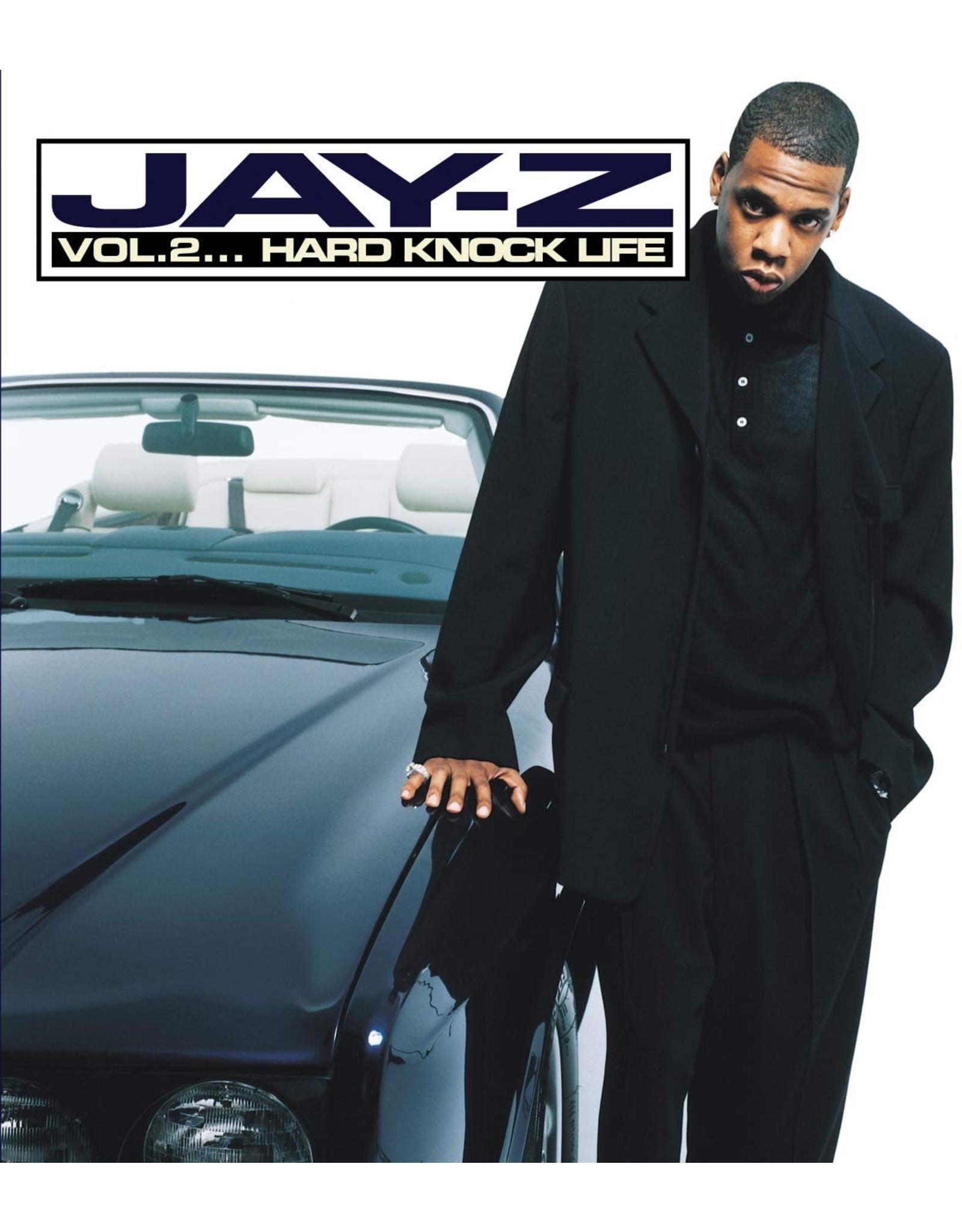 Today, Jay-Z is a billionaire hip hop mogul, married to a legendary singer wife with children (including a more-famous-than-us oldest daughter), who travels as a millennial imitation of Basquiat. But in early 1998, his rap career stood at a crossroads. Under his belt, Jay had a classic debut album that failed commercially and a commercially successful sophomore follow-up that was critically despised. Enter Vol 2… Hard Knock Life, a third, Vegas-dice-roll attempt that successfully created Jay-Z, the superstar God-MC.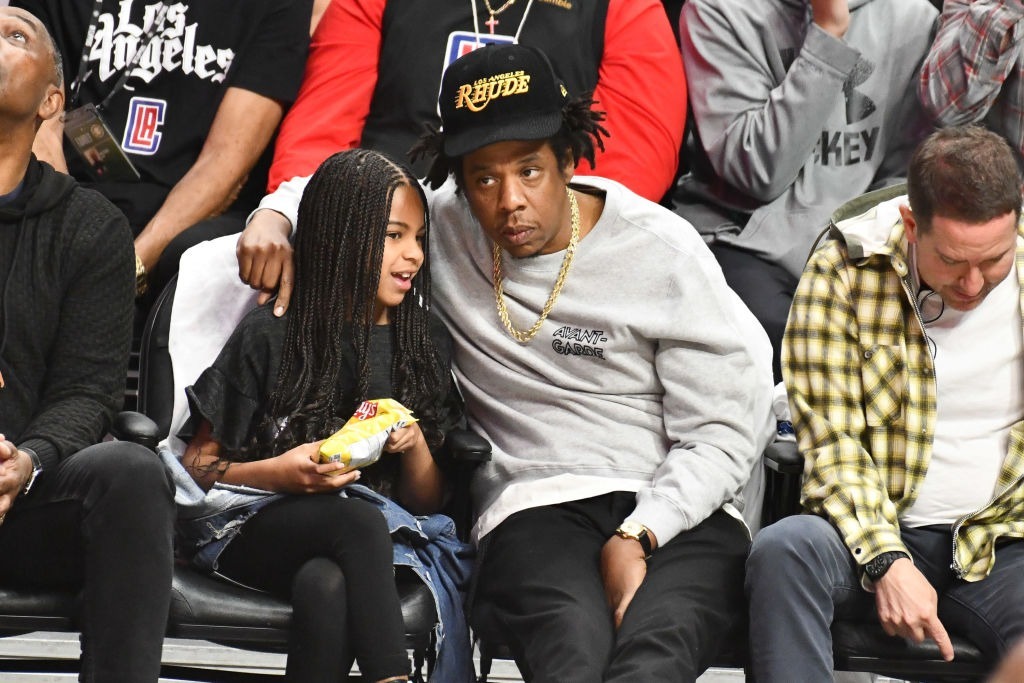 The Origin of House Carter
In the mid-1980s, Shawn "Jay-Z" Carter was a full-time street hustler/part-time rapper from the infamous Marcy Projects in Brooklyn, New York. Inspired by rappers like KRS-One, LL Cool J, and Big Daddy Kane, a young Hov got his first opportunity when he met Jaz-O, a fellow Marcy MC on the come-up.
Jaz-O, whose popularity was growing as a local MC in Brooklyn, was impressed by a young Jay-Z's freestyling ability and began to mentor him. Jaz had Jay appear on songs like "The Originators" and "Hawaiian Sophie." Jay-Z continued showcasing his skills on various artists' songs while also being an onstage hype-man for Big Daddy Kane. Later, he met and formed a partnership with Harlem businessmen Damon "Dame" Dash and Kareem "Biggs" Burke. The trio went on to create their independent label, Roc-A-Fella Records.
'96 and Forever
In 1996, Jay-Z released his debut album, Reasonable Doubt, noted at the time for its masterful lyricism in the mafioso rap genre. The lead single, "Dead Presidents," peaked high interest with a chorus that sampled Nas and a music video appearance by The Notorious B.I.G. Jay and BIG's friendship bond became forever cemented on the track "Brooklyn's Finest" where the two exchange bars—Jay's rhymes being right on par with the then-King of New York. Reasonable Doubt received critical underground street praise, but even with a song like "Can't Knock the Hustle" Ft. Mary J. Blige, the album sales had a lint effect compared to mega rap stars like BIG, 2Pac, and The Fugees.
When tragedy struck the hip hop world on March 9, 1997, with the murder of The Notorious B.I.G., fans looked to Jay-Z to lead them. Tupac Shakur had been killed six months before BIG, creating a massive void within the hip hop community. Unfortunately, Jay's sophomore work, In My Lifetime Vol.1, didn't fill any void—it widened it. "Biggie died; he [Jay] went and ran to the Biggie formula!" said producer/founder of Murder Inc, Irv Gotti. This 'formula' was developed by Bad Boy Records CEO Sean "Puff" Combs and his Hitmen production crew where they would have BIG rap over heavily sampled 1980s pop instrumentation. For BIG, the move was one of pioneering genius, but for Hov it was thirty-day-old, spoiled milk. Jay felt the disappointment in the atmosphere, so he regrouped to create a body of work that would represent where he was from and where he was going.
Summertime Reign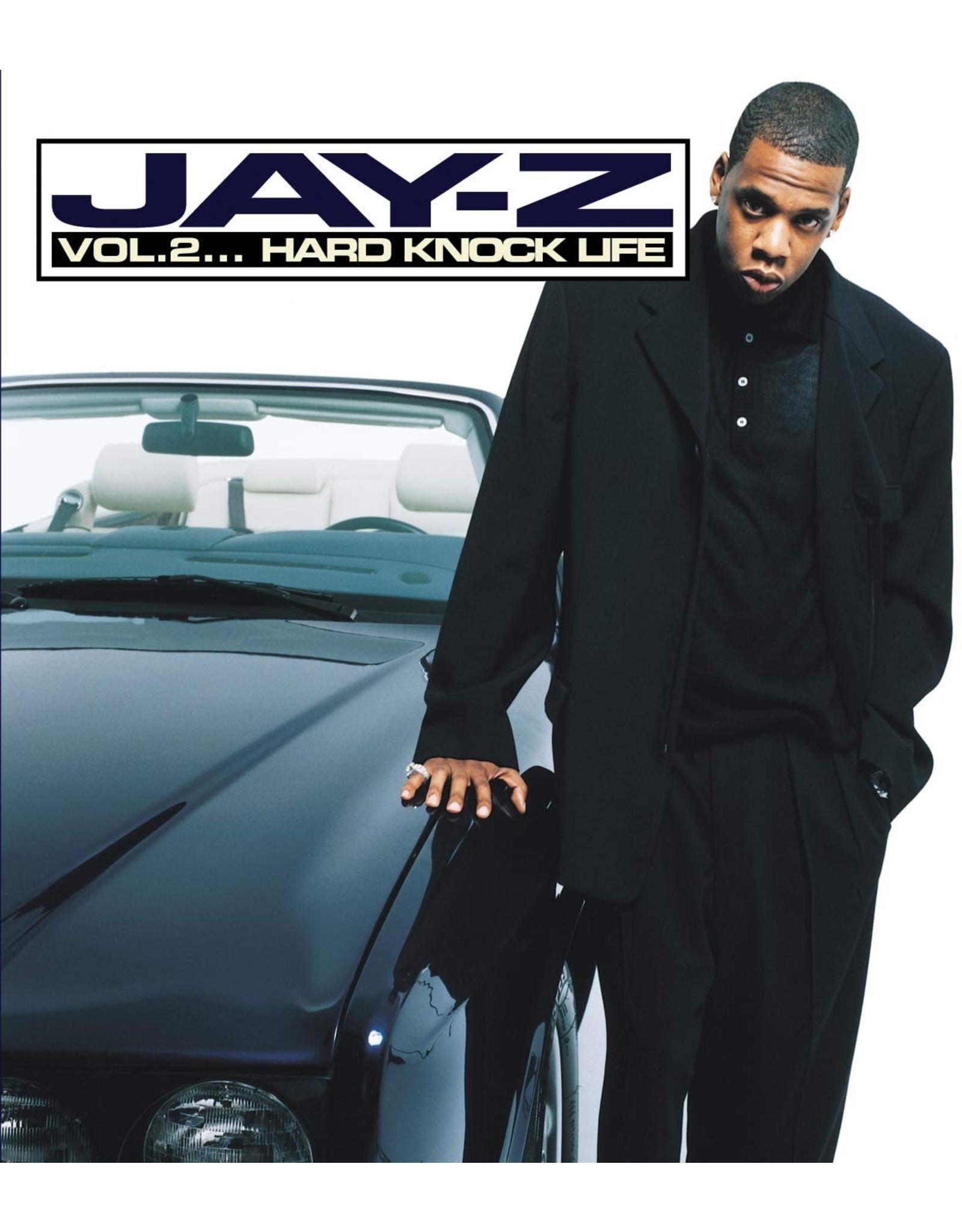 Summertime of 1998 was the dawn of Jay-Z's reign as a franchise MC. The album Vol.2… Hard Knock Life, wasn't scheduled for release until later in the year, but early on two songs turned ears in his direction. First, there was the rich-AF anthem "Money Ain't a Thang" Ft. Jermaine Dupri, where Jay raps luxury verses about a "Ferrari or Jaguar" while bragging about "spending hundreds since they had small faces." Then with the next single, "Can I Get A…" ft. Ja-Rule and Amil, Hov unapologetically embraced the bravado that some were becoming critical of. As the bass drops, Jay's opening invitation, "Can you bounce wit' me," hypnotizes the most hardcore hip hop fan to head nod on command. With two hit records, Hov had proven he was now a rapper with commercial value, and by the fall of that same year, the album's title track would be the single that established Jay-Z as a force.
The Official
The song "Hard Kock Life (Ghetto Anthem)" became more than just a hit single for Jay Z. It was a relatable rags-to-riches record. The song's chorus was a direct sample from the 1977 musical film Annie, which was familiar to a Gen-X fanbase now in their twenties. "I never thought we would be able to clear that sample," said Jay-Z. "So, when we cleared it, we were jumping around anyway, so we knew it was gonna be a huge record."
Once released on September 29, 1998, Vol.2…. Hard Knock Life debuted a newer, confident version of Jay-Z. This Hov—who appeared on the album cover dressed in all-black attire with an all-black convertible Bentley Azure—was a shameless capitalist MC. To any old-school hip hop critic opposed to Jay's embracing of yuppie values, they need only listen to the Swizz Beatz-produced "Money, Cash, Ho*s" Ft. DMX where Jay raps, "I know they gon' criticize the hook on this song./ Like I give a f***—I'm just a crook on this song." Jay displays the versatility of his lyricism on "Jigga What, Jigga Who" Ft. Jaz-O as he exchanges rapid flows with his former mentor. "Got a condo with nothin' but condoms in it','Jay raps.  "Ride Or Die," is where he gives out sneak diss barz to all opposers, like former Bad Boy artist Ma$e. And the song "Paper Chase" with Foxy Brown further cements that they are still hip hop's best version of Bonnie and Clyde.
Respect the King
The success of Vol.2…Hard Knock Life was instant, selling 350,000 copies in the first week. The album itself went on to sell over six million records in an era when customers had to leave the comfort of their beds, drive in their cars—or ride the train, stand in a long line, and buy the physical album. Vol.2 would also win the award for Best Rap Album at the 41stAnnual Grammy Awards, Jay boycotted because the ceremony refused to televise the rap categories.
Hard-Knock Truth(s)
The brilliance of Jay-Z's creation, Vol.2…Hard Knock Life, is the album's connection to America's obsession with self-made wealth stories. He was able to intertwine his own humble beginnings with the bootstrap mentality, and that resonated with many of those who have fantasies of riches and fame. "I think creatively, the zone, and the emotions that was put into the album. When people heard the album, they really related to the joint," said Jay-Z. Jay undisputedly took the hip hop crown of mafioso rap and transformed it into a Black Wall Street reckoning. Vol.2 as an album is a benchmark in the turning point of Jay-Z's career and hip hop itself, where the culture began to embrace its commercial value, and his life became a blueprint of how to benefit from it.
The post Beyond a Reasonable Doubt: Jay-Z's Vol. 2…Hard Knock Life—25 Years Later appeared first on American Urban Radio Networks.