PORT ORANGE, Fla. – A Florida high school gym teacher was arrested Sunday for allegedly having a sexual relationship with a 15-year-old student, according to the Port Orange Police Department. 
Arin Hankerd, a gym teacher and football coach for Atlantic High School was arrested after someone reported on Feb. 10 that he was having an inappropriate relationship with a student at the school. 
Police say it appears Hankerd has been working at the school for close to two years. He also taught at Mainland High School and was also a football coach for Father Lopez before his current teaching assignment with Atlantic High School.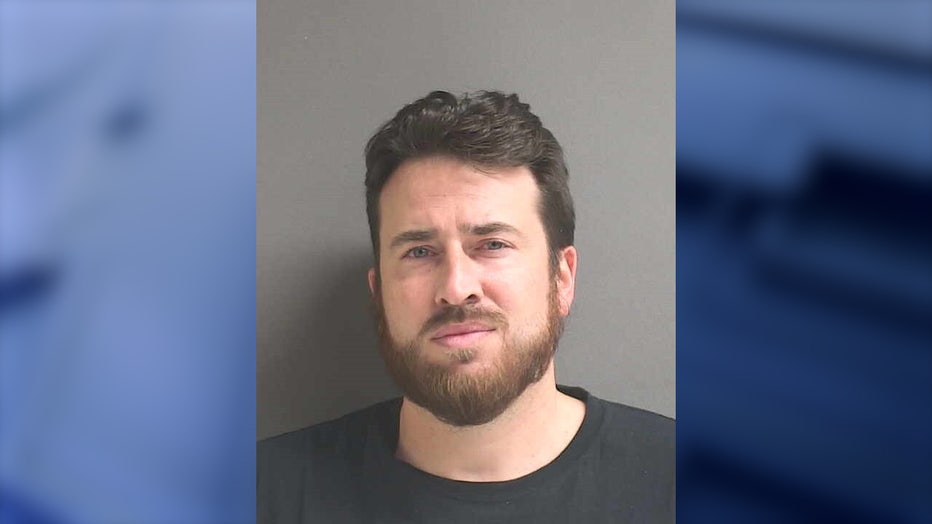 Hankerd was booked into the Volusia County Jail on several charges and is being held on a $115,000 bond. 
In a statement sent to FOX 35 News on Monday morning, a spokesperson for the Volusia County school district said: 
"Yesterday, Volusia County Schools was informed by the Port Orange Police Department that Arin Hankerd, a teacher at Atlantic High School, was arrested with charges of inappropriate conduct with a student. 
This type of behavior will not be tolerated by Volusia County Schools. The VCS Office of Professional Standards met with Mr. Hankerd this morning at the Volusia County branch jail where he resigned from Volusia County Schools.
The safety and security of our students and staff is of utmost importance to us and we will continue to cooperate fully with the local authorities as part of this investigation."
Police ask if anyone has any more information on the case to call Detective Kelsie Nugent at 386-506-5894 or email: [email protected].