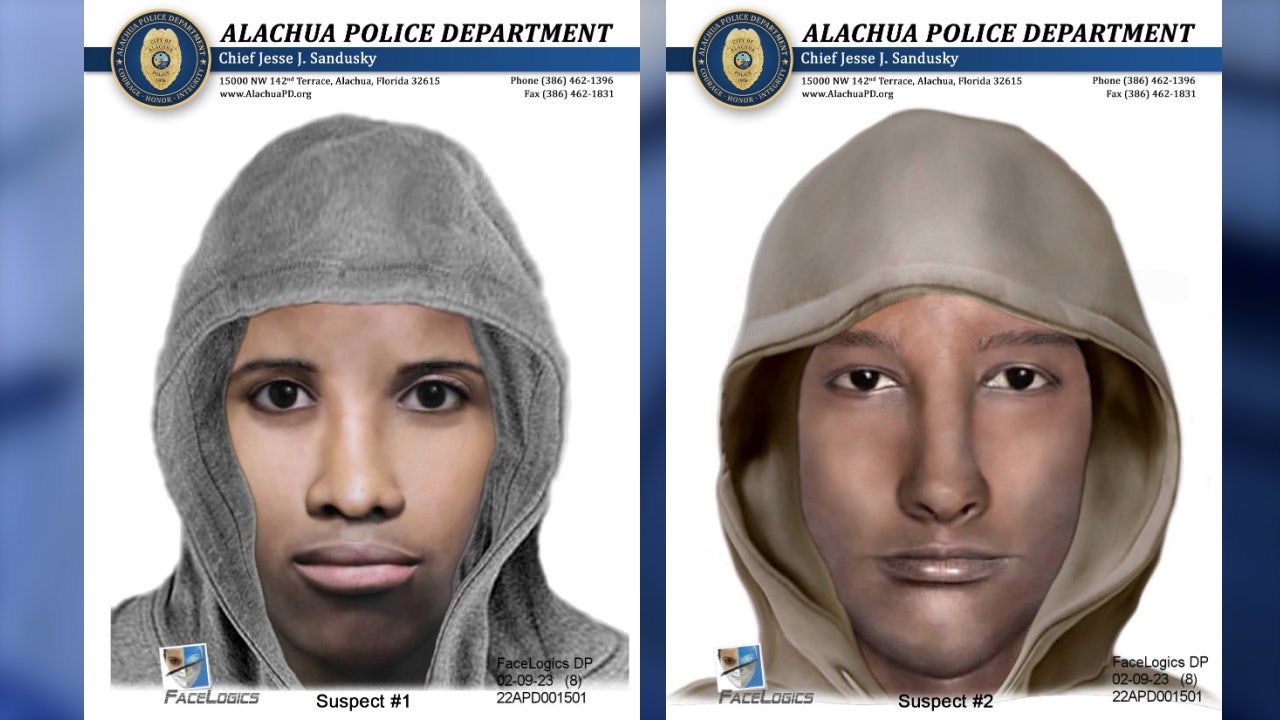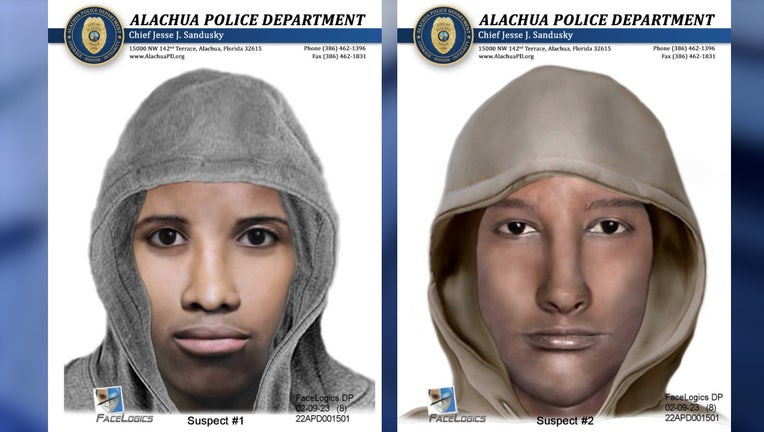 ALACHUA COUNTY – The Alachua Police Department is searching for two Black suspects who reportedly tried to rob an elderly woman who was unpacking groceries from her car last year. 
The attempted robbery happened on October 11, 2022, around 9 p.m. at the 15200 Block of North West 150th road at the One 51 Apartments. 
The woman said she arrived home and was taking groceries out of her trunk when she was confronted by two males. One of the males "forcibly" snatched the woman's car keys from her and threw them to the second suspect who was standing near the front of the car, police said. 
The first suspect then attempted to snatch the woman's purse from her arms but was not successful. She was able to fight both teens who fled from the scene. 
The woman identified both suspects as black males in their teens to early twenties wearing dark hoodies and clothes.
Detectives ask the public to review the sketches to help them identify the suspects in this case. 
Anyone who has information is urged to call the Criminal Investigations Division at 386-462-1396 or Alachua Crime Stoppers Inc at 352-372-7867 to leave an anonymous tip.